OpenPetra.org for You!
Easy-to-use, free, proven track record...
OpenPetra makes your administration staff and donors happy!
Accounting, Contact Management, Personnel, and more...
OpenPetra deals with all the administration in your organisation
Try and operate OpenPetra as you need it...
Standalone version, On-Premise, or SaaS versions available
Still in Development...
Join the OpenPetra effort to make this a success for your charity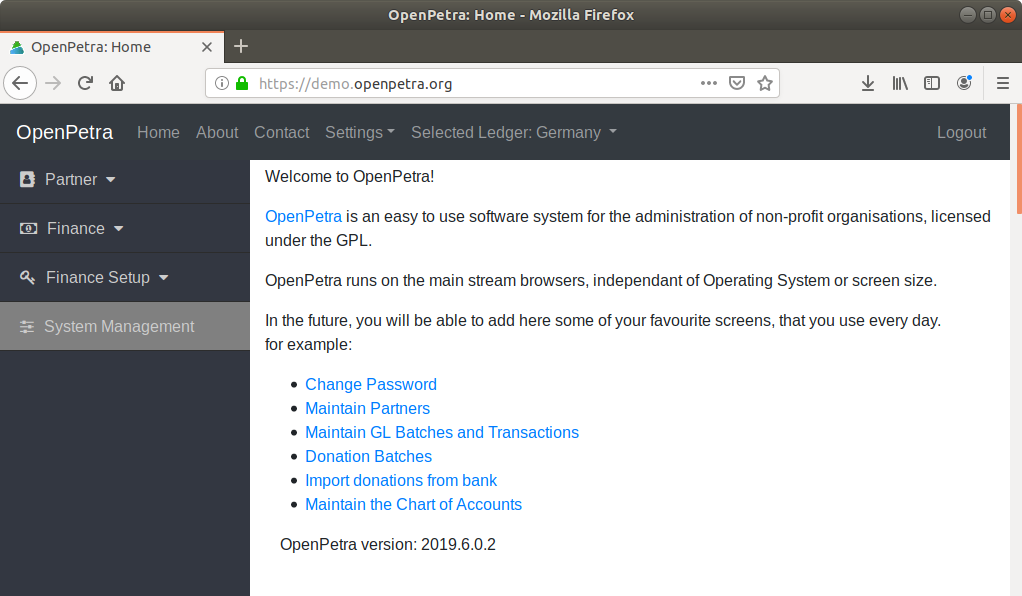 Product features
Recording address and other contact information of e.g. individuals or organizations; setting up of subscriptions, etc.
Provides general ledger, gift receipting, accounts payable and budgeting. Supports transactions in any currency.
Management of personnel and application data. Processing of data for participation in short term events.
Benefits of OpenPetra.org
OpenPetra.org is easy to use, and requires minimal training for staff
OpenPetra.org reduces the risk for charities regarding the investment of time and money into an administration software
OpenPetra.org allows localisation, and customization to address all possible environments
OpenPetra.org invites organisations to benefit hugely, and also to contribute back into the project